(Please note: this is a craft that I have transferred from my old blog)
This week I'm trying out the funkins. Now, I've never used these. I've seen them for years in the stores, but I've always passed by. I preferred (and still do) real pumpkins. However, I did want something that would last a few years, so I thought I would grab a couple of these and start crafting.
I decided on one white and one orange. I also purchased some fall leaves, fall colored flowers, black wheat, and some orange glitter ribbon.
The first thing you want to do is decide what to put on your funkin. I wanted words on one and a picture carved on the other. I went to dafont.com and found a nice font that I liked. I went with "Here Comes The Sun". It is a nice sized decorative script without too much frill.
For the white pumpkin I decided on a stag silhouette in front of the moon. I printed it out the size I wanted.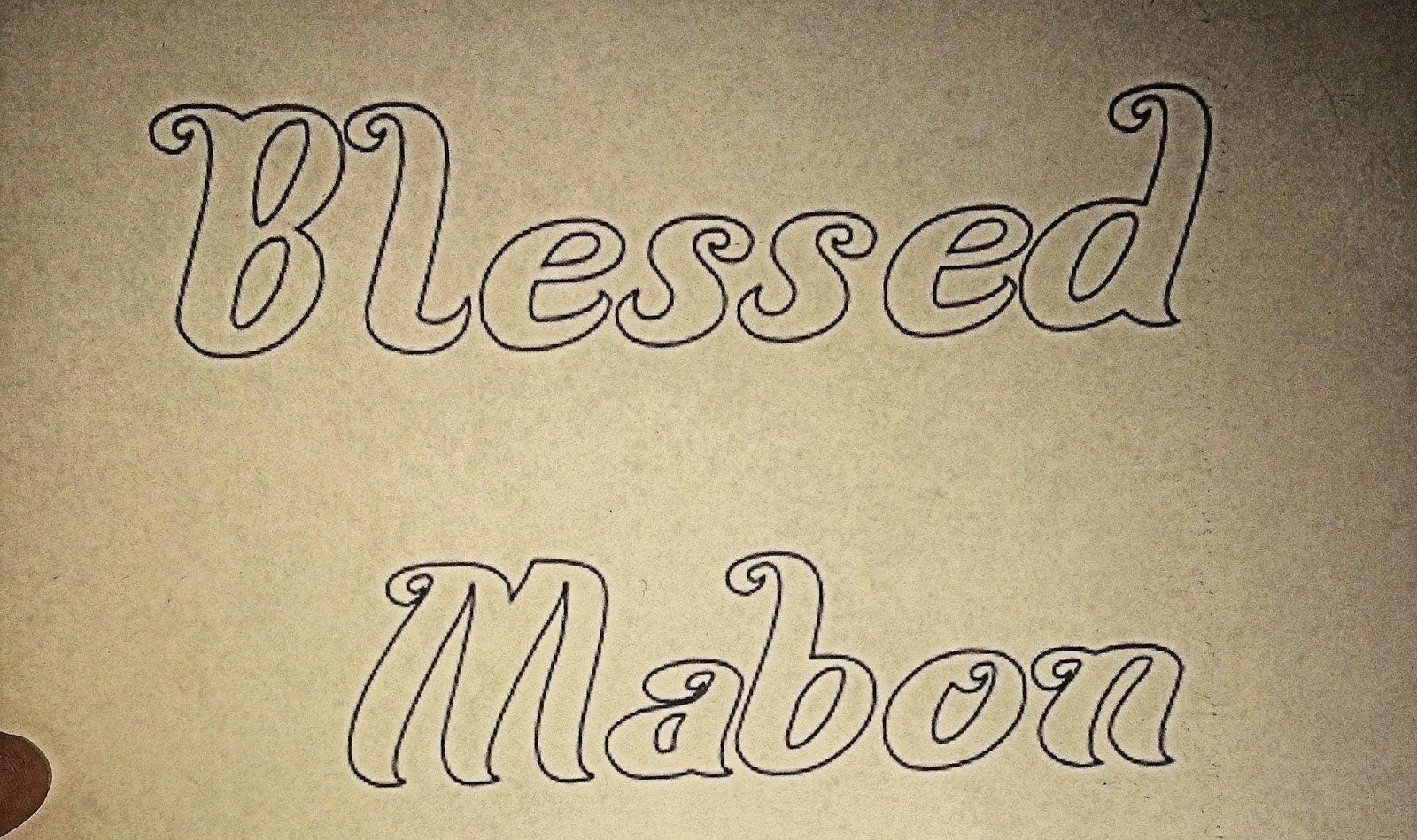 I used transfer paper to put the lettering on the funkin. Just lay the design on the transfer paper and trace over it with a pencil. Do this with both designs.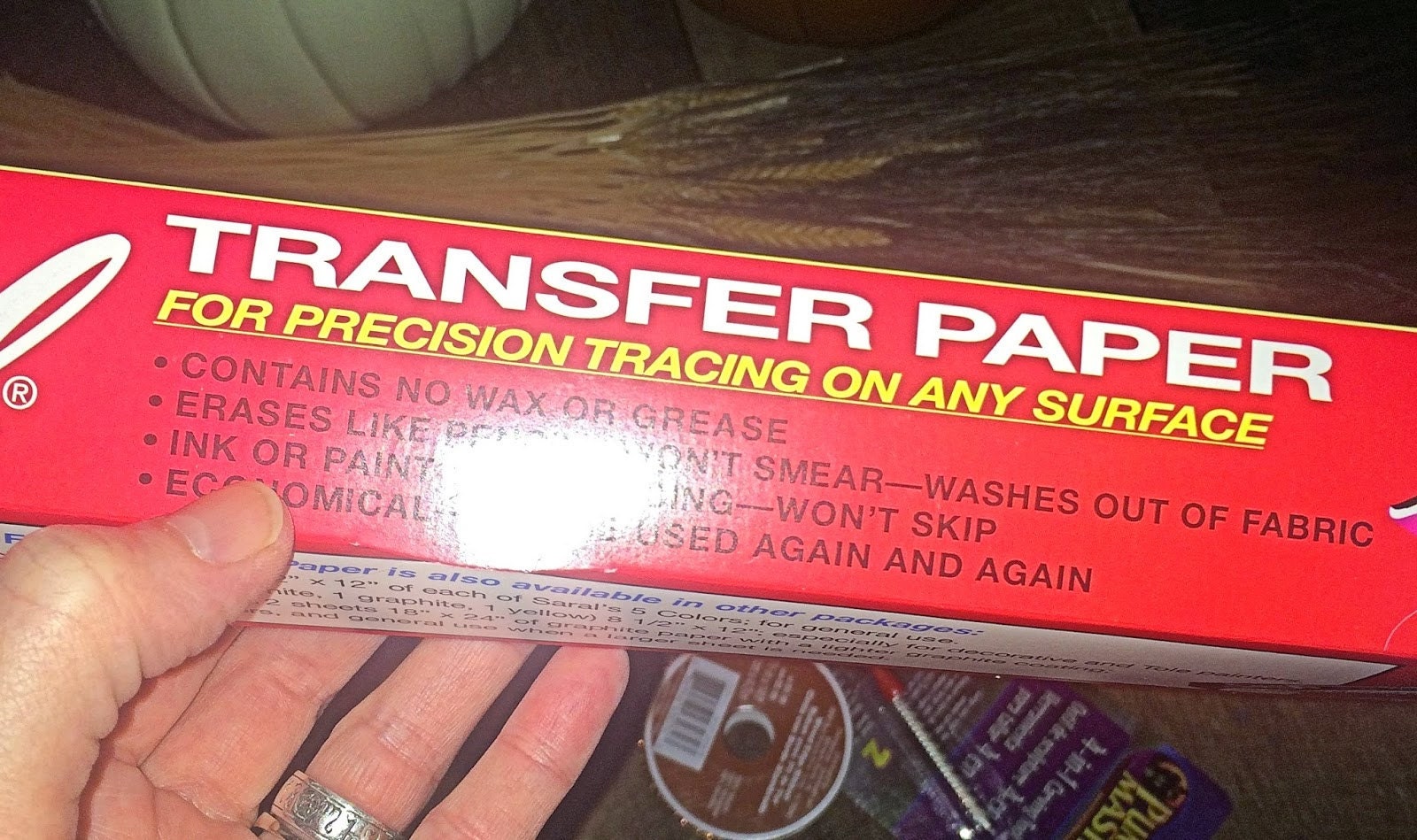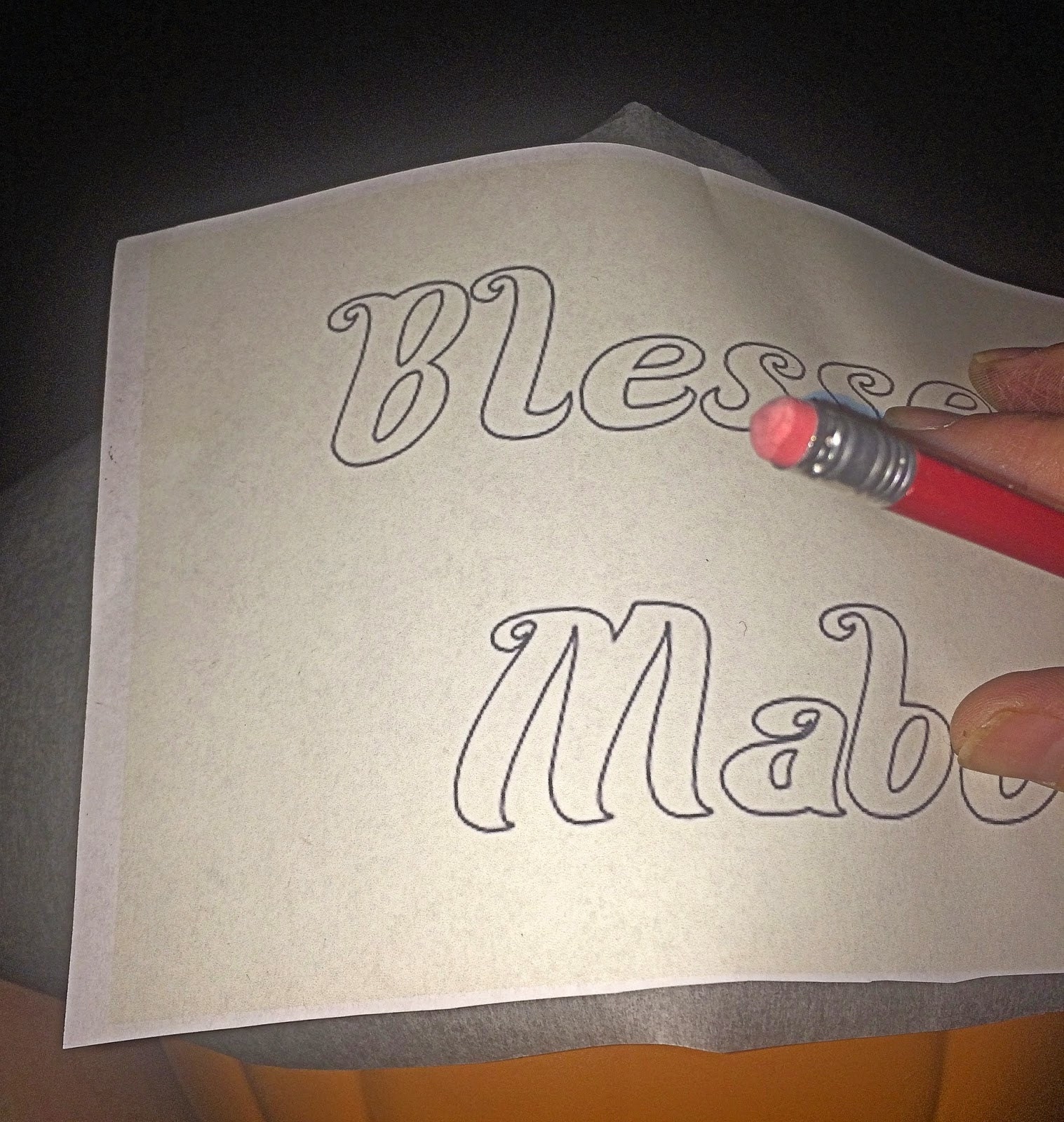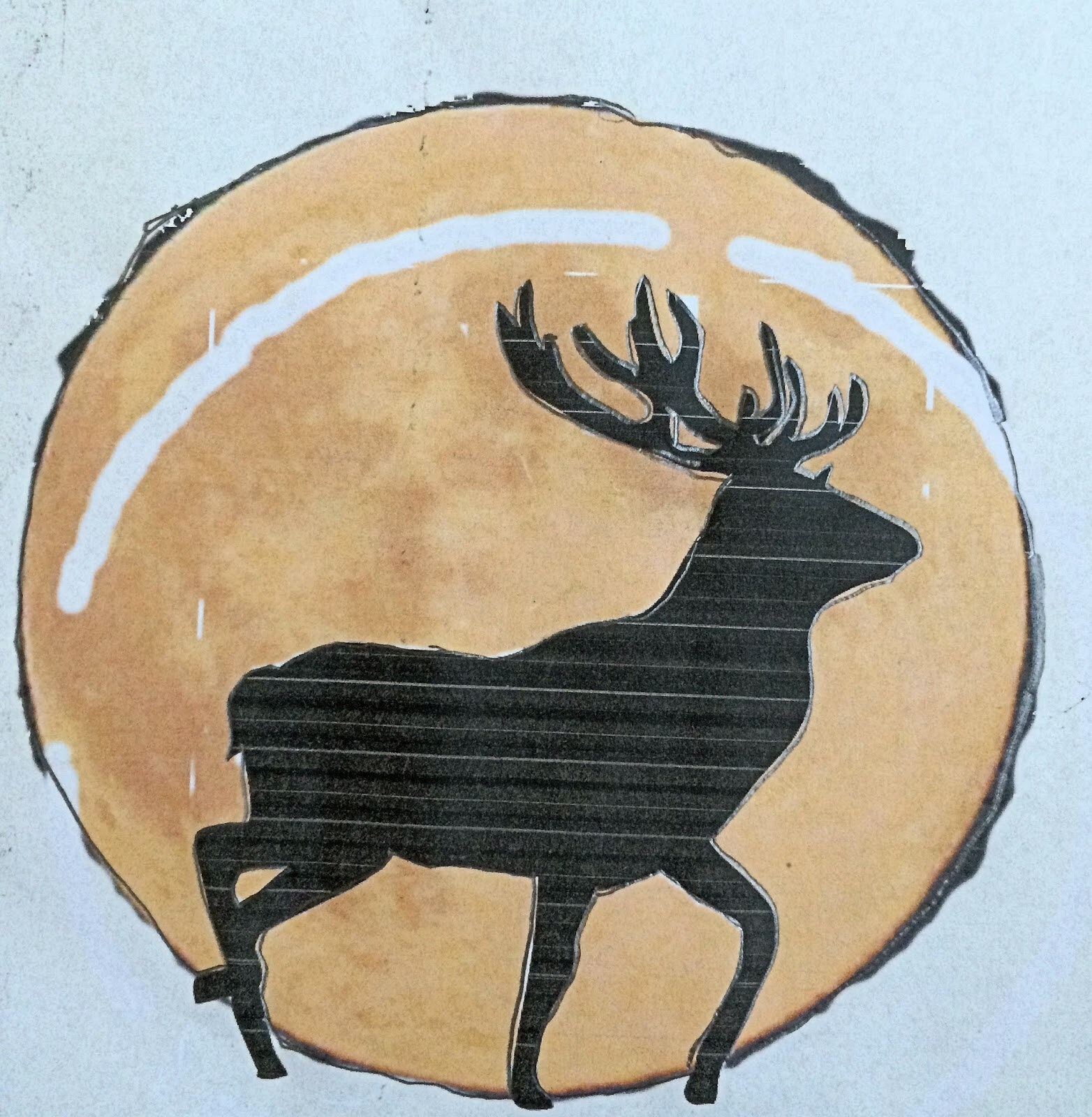 I know the design I made for the white pumpkin is atrocious (and I'm almost out of black ink) but I only need to make an outline on my pumpkin, so it worked.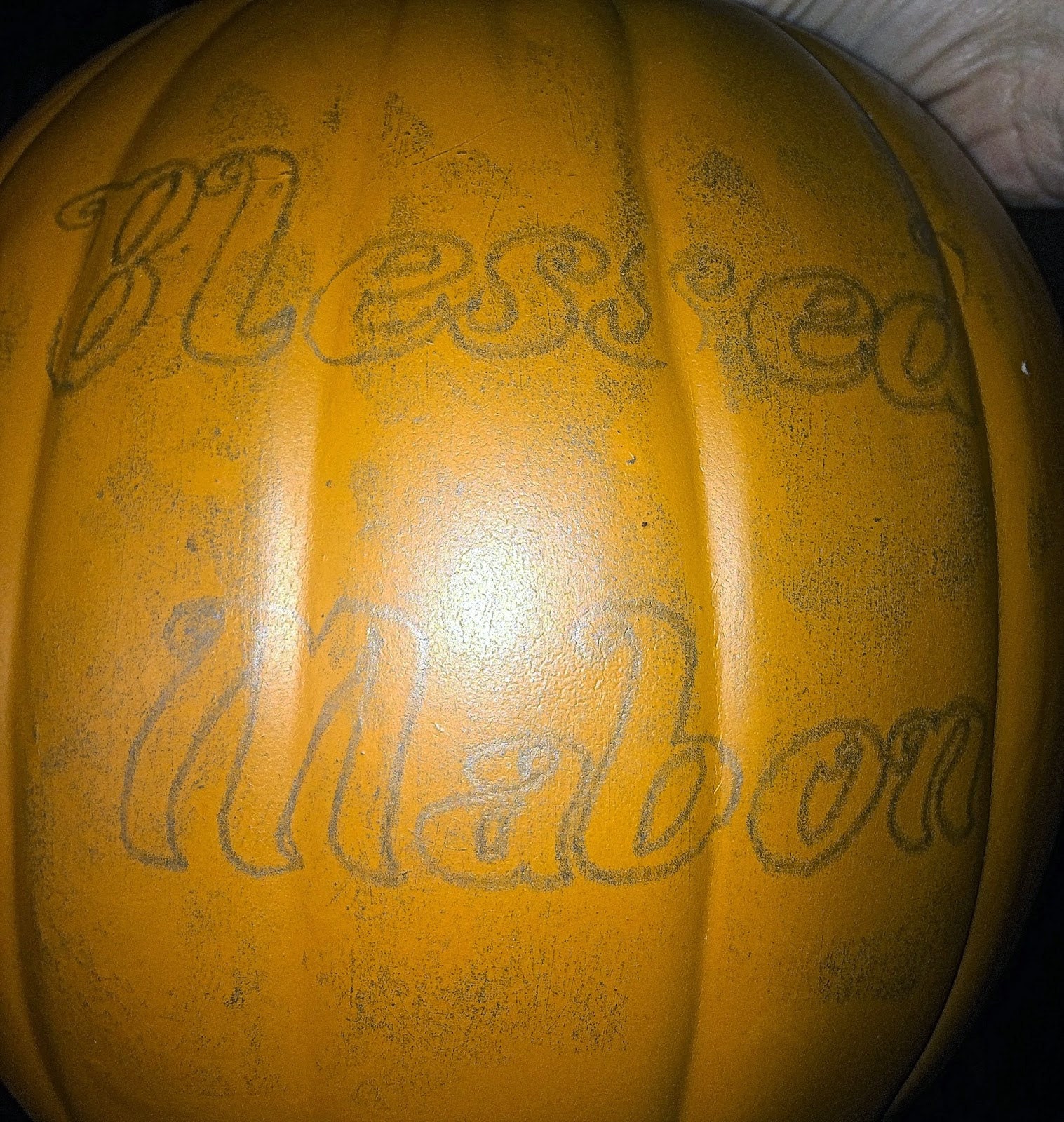 Now carve them both. Also cut the tops off, like you would a pumpkin. I'll let you know now that if you have never carved these, the orange was terrible! It seemed brittle and it was harder to carve. The end result carve of the orange one did not have smooth edges. The white one was way easier to carve and it did not make a mess. They both had very heavy PVC smells, which I don't like. When you are finished carving, wash them. The transfer paper makes a bit of a mess.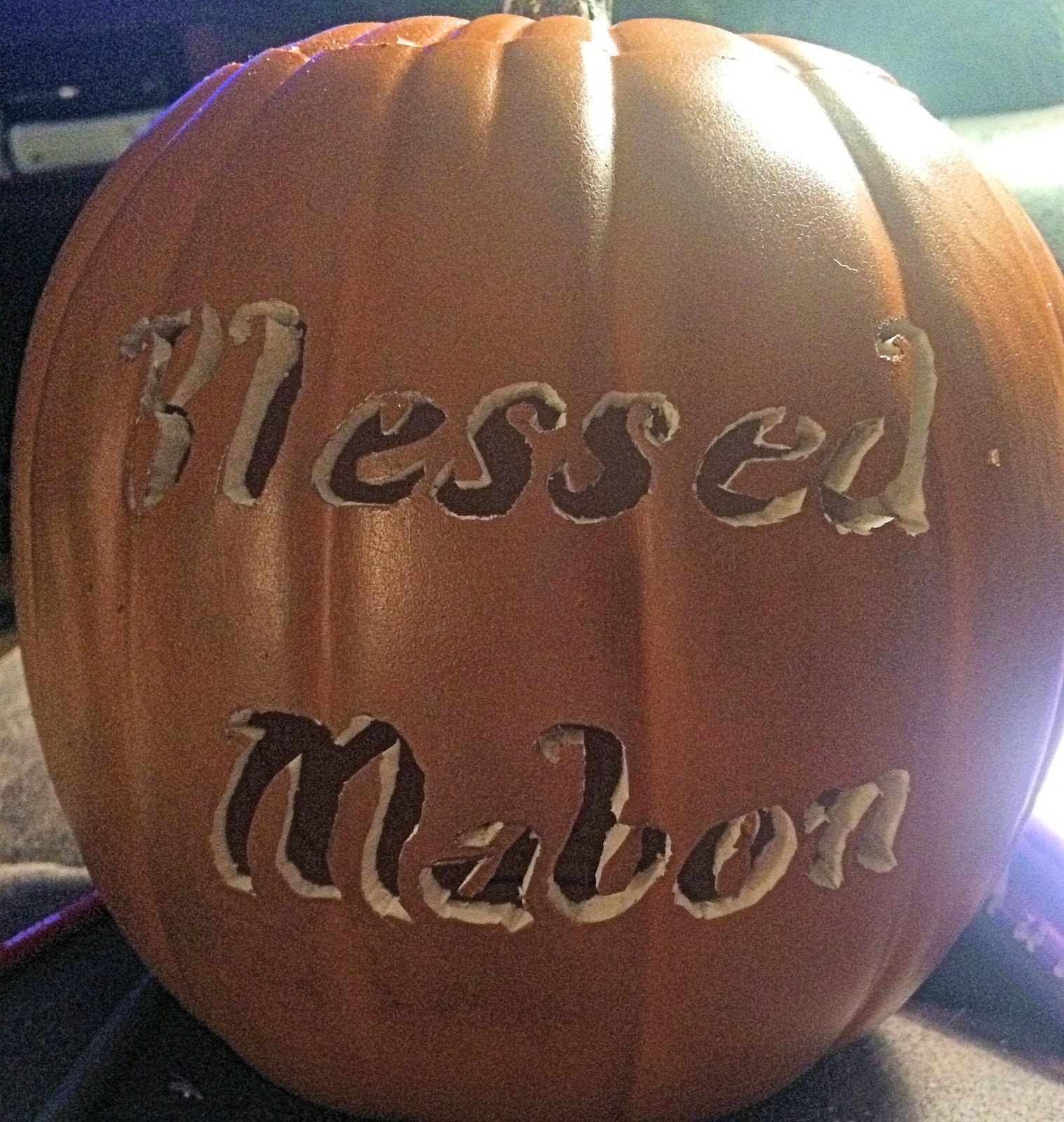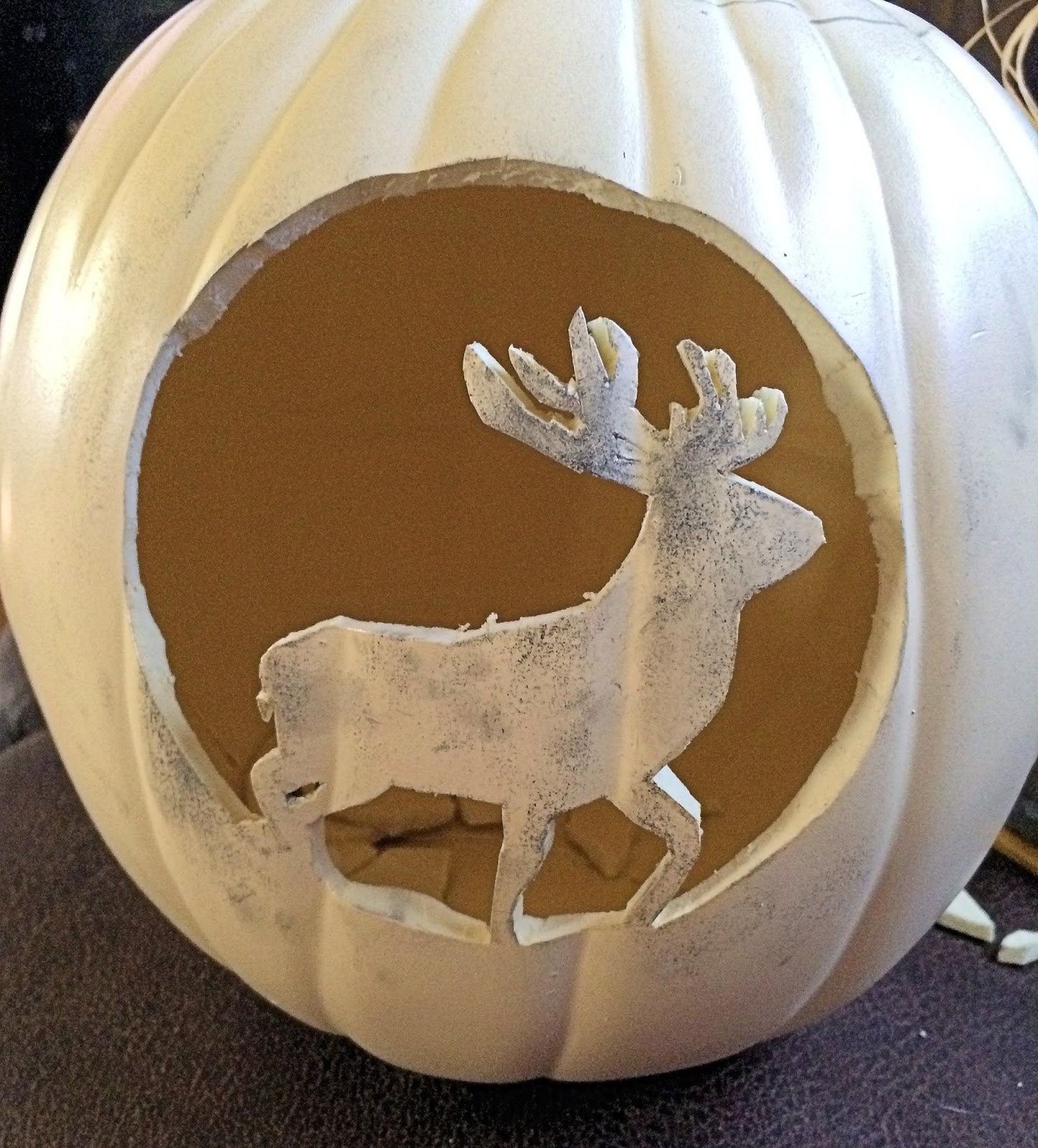 There is a caution on the bottom of the funkins that they are highly flammable. You can use lights but only LED lights in them. I'm not going to risk anything since I am also using dry items, such as the wheat in mine. I decide to line behind each of the designs with a bright felt. I'm going to use yellow. I used E-6000 craft glue to attach it to the funkin. I just smeared some glue on the inside, around the design.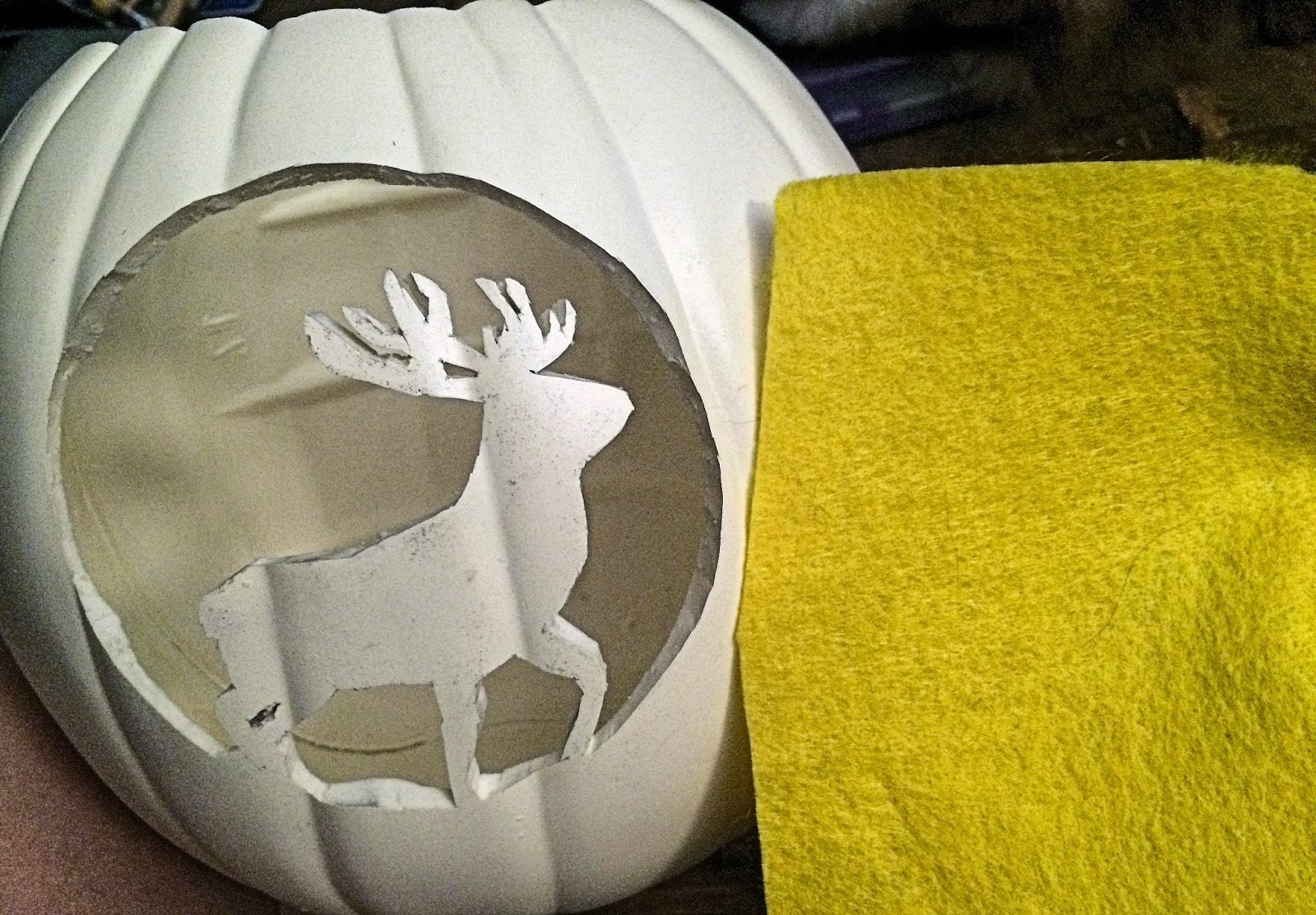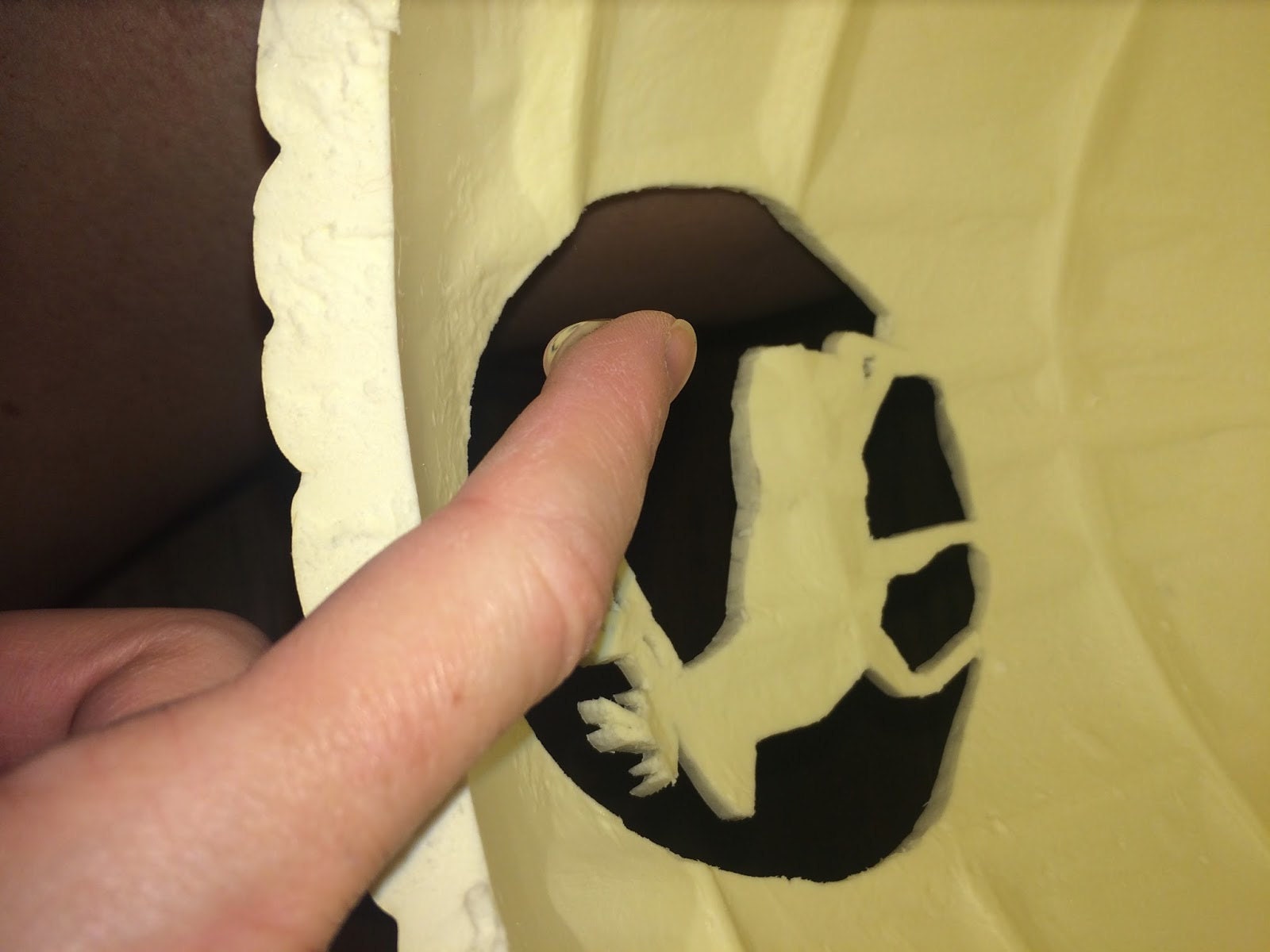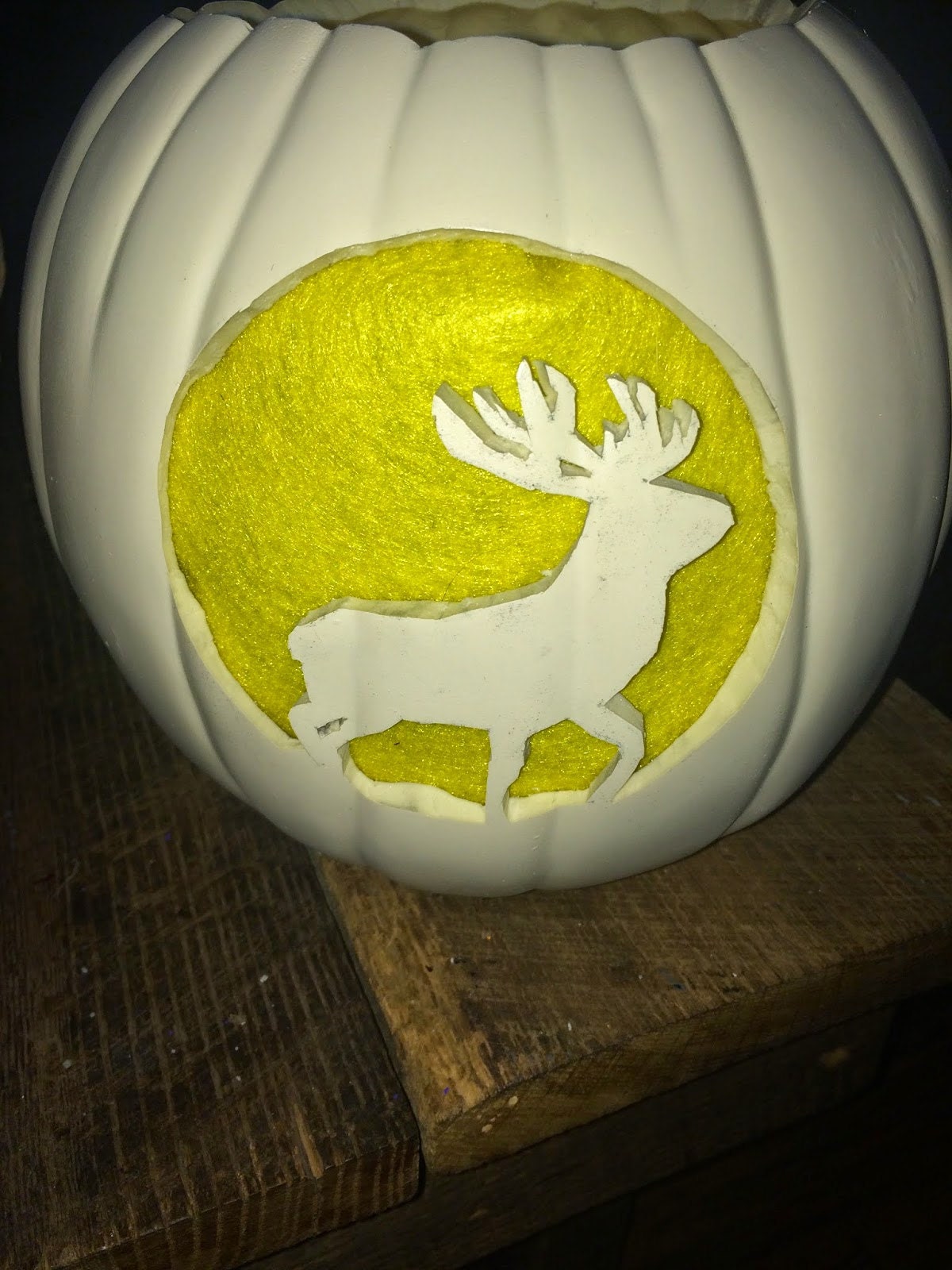 These are lightweight and the items that we are going to be putting in them are heavy, so they will need to be weighted inside a bit. I just put a few rocks in each one. 
Next you want to make your arrangement. The black wheat comes with twist ties around it. Keep those to hold your end arrangement together. I used 2 bunches of wheat per funkin. Also, the wheat is quite long. It's up to you how much you want to have standing up, so you will have to trim it. I just put the wheat inside the funkin and kind of measure how much to remove.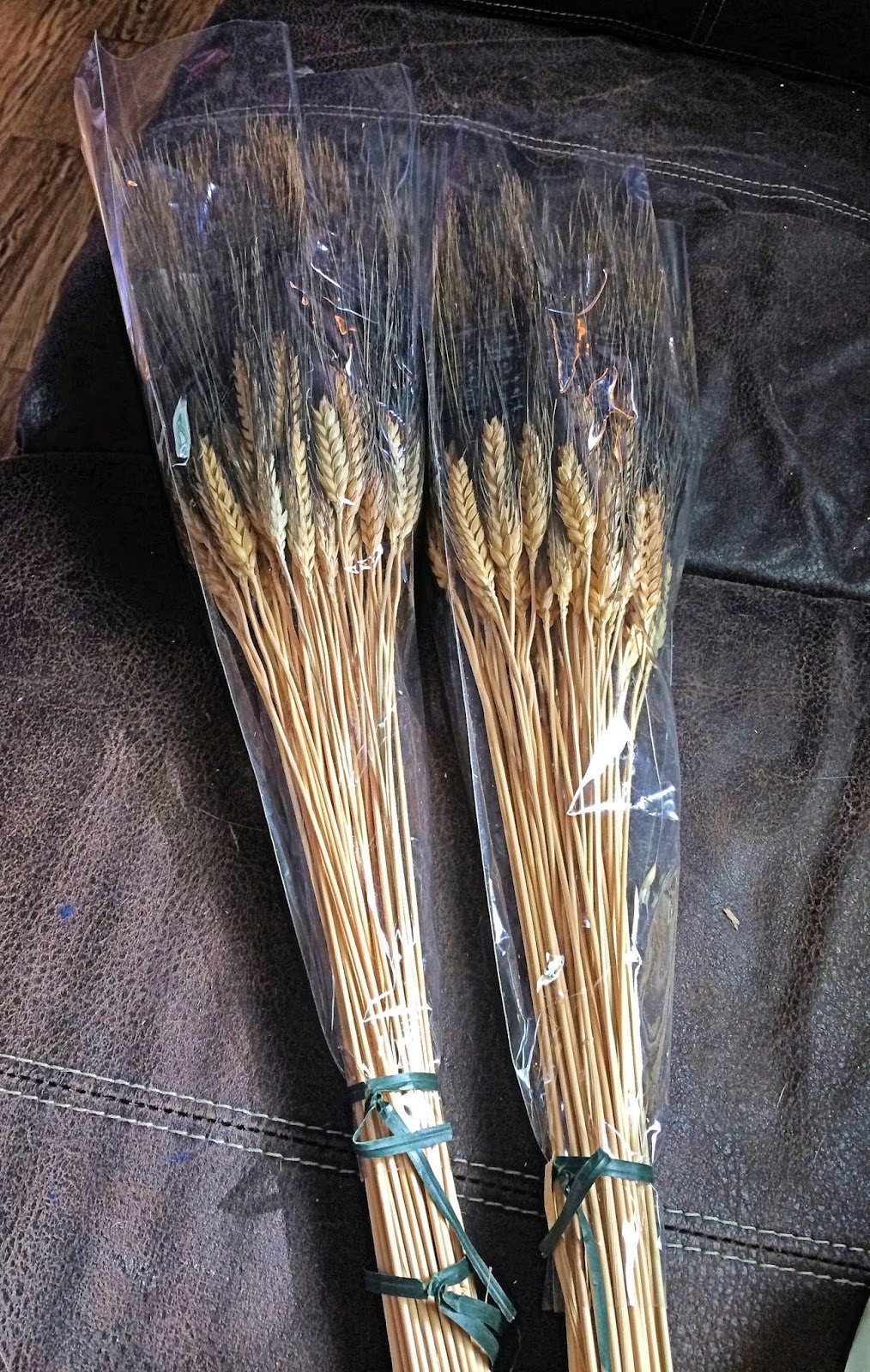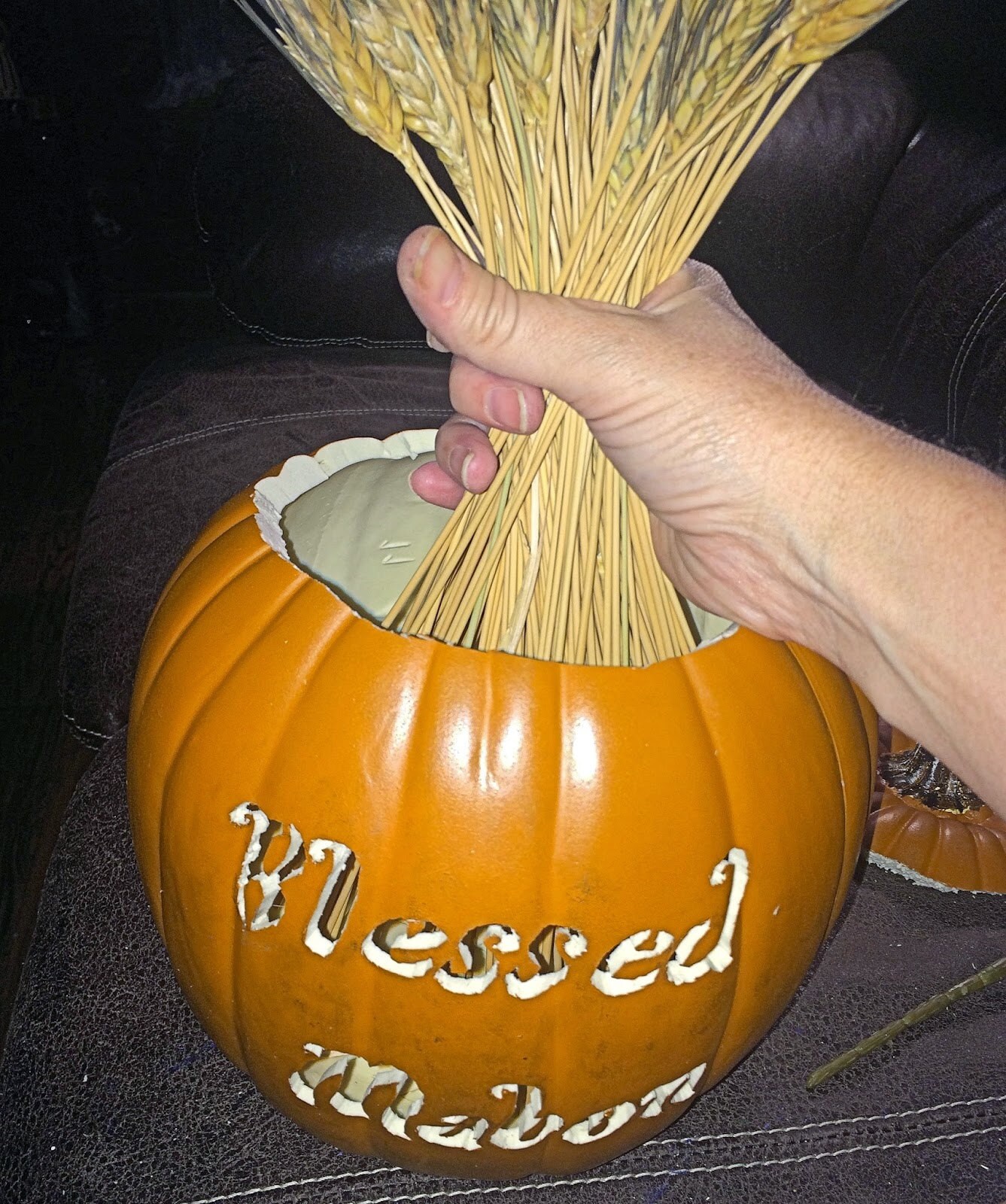 When you are finished measuring your wheat and you have it bunched together, tie it with a twist tie to hold it. The other flowers I clipped each one off of the bunch right at the base. Now just arrange your flowers and leaves around the wheat. Use another twist tie to hold the flowers to the wheat. Then put your lovely ribbon around your arrangement and tie a bow.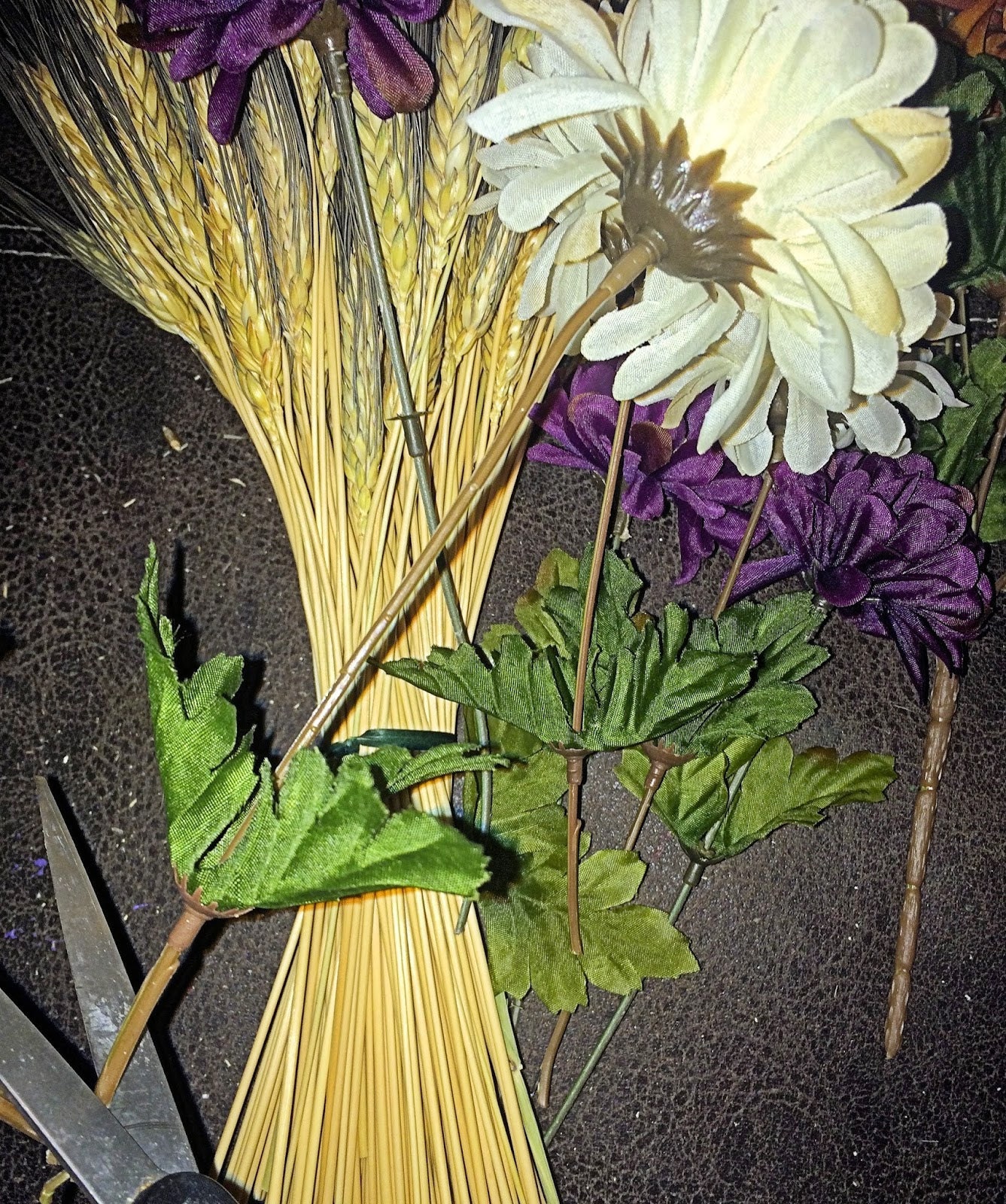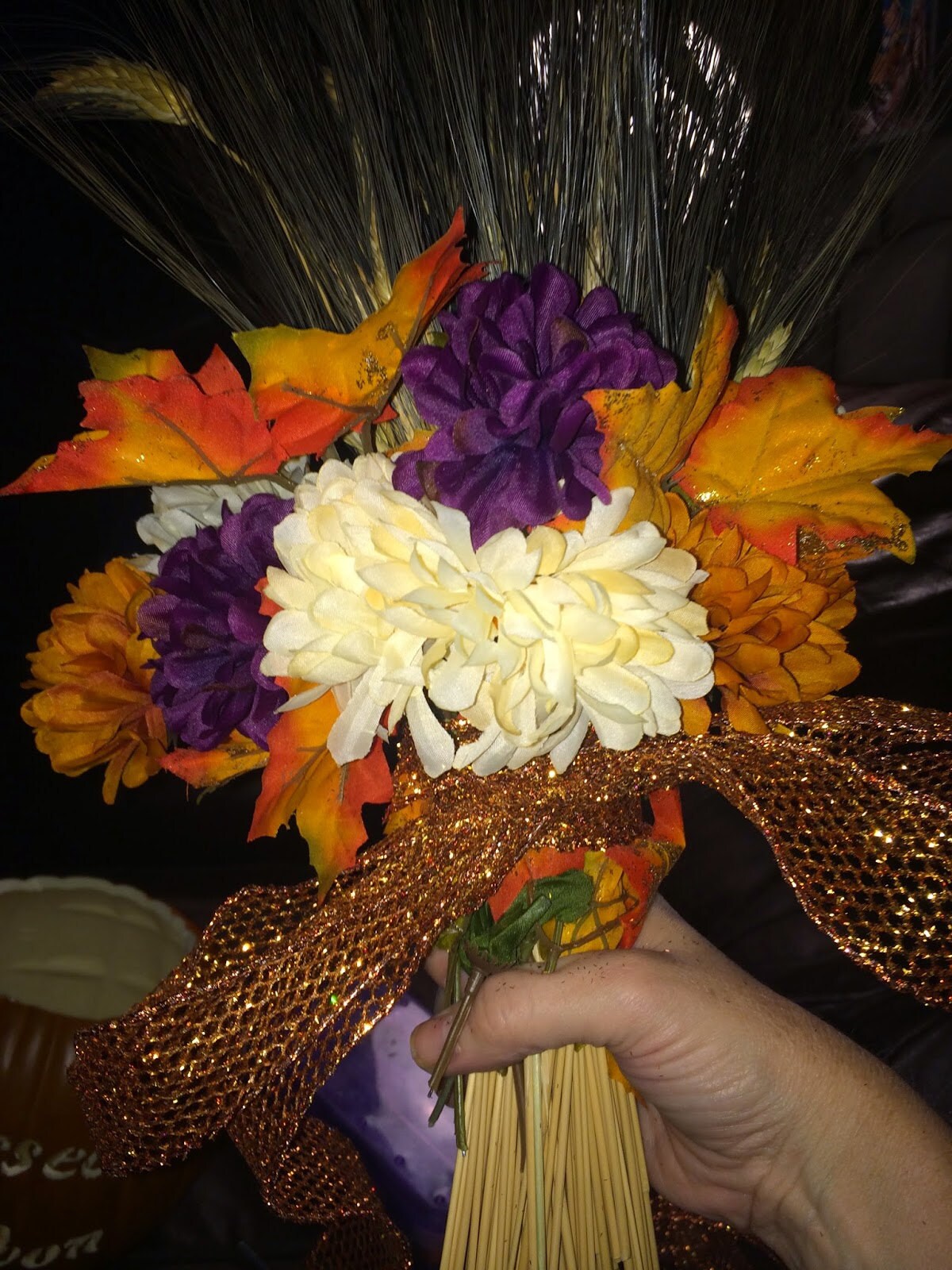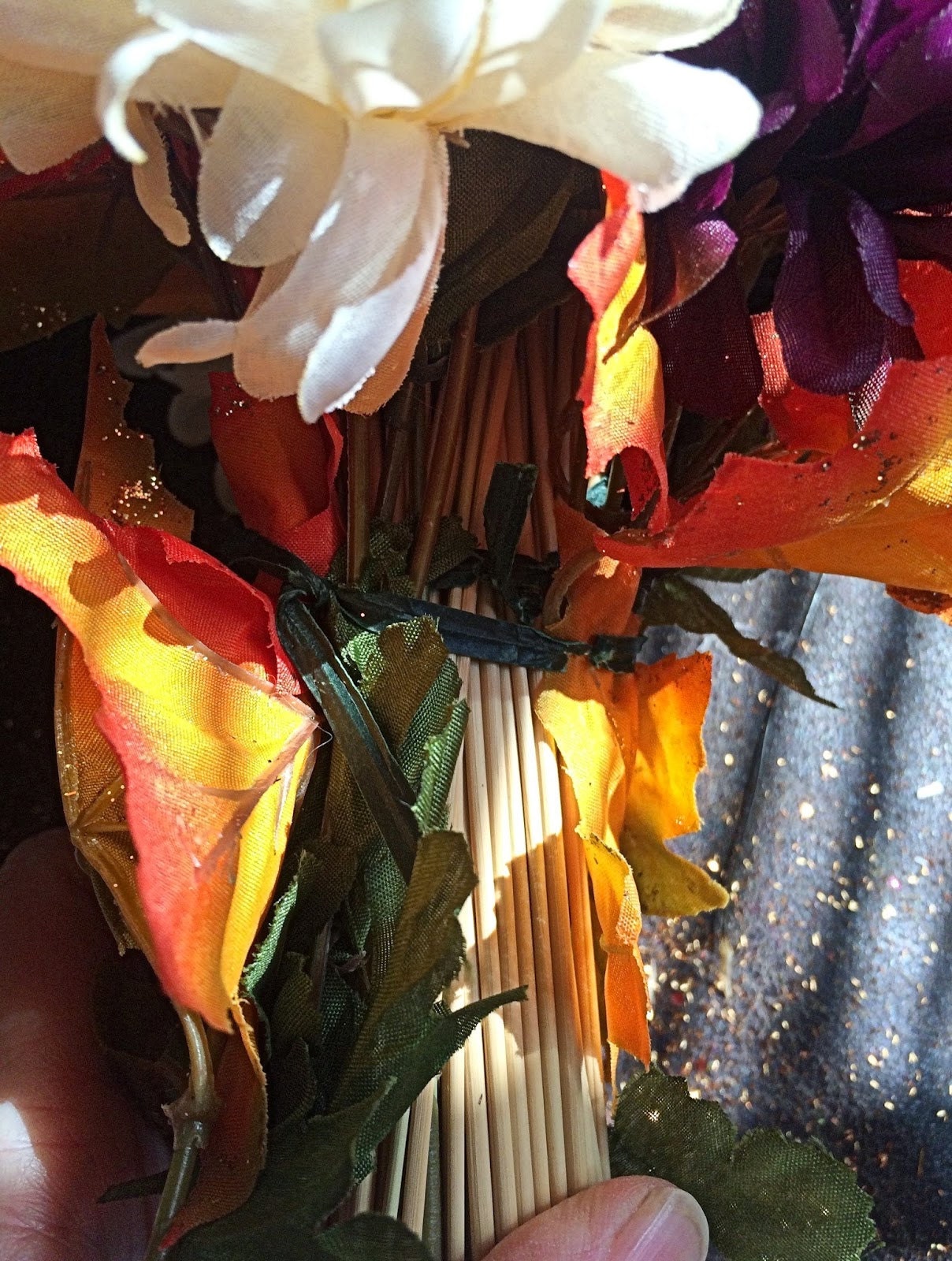 Now, when you put the wheat arrangement inside the funkin it will not be stable, unless you use foam blocks inside. I hate those foam blocks. I stuffed raffia around my arrangements. It worked nicely and my kitties, Gaia and Kissy had a blast.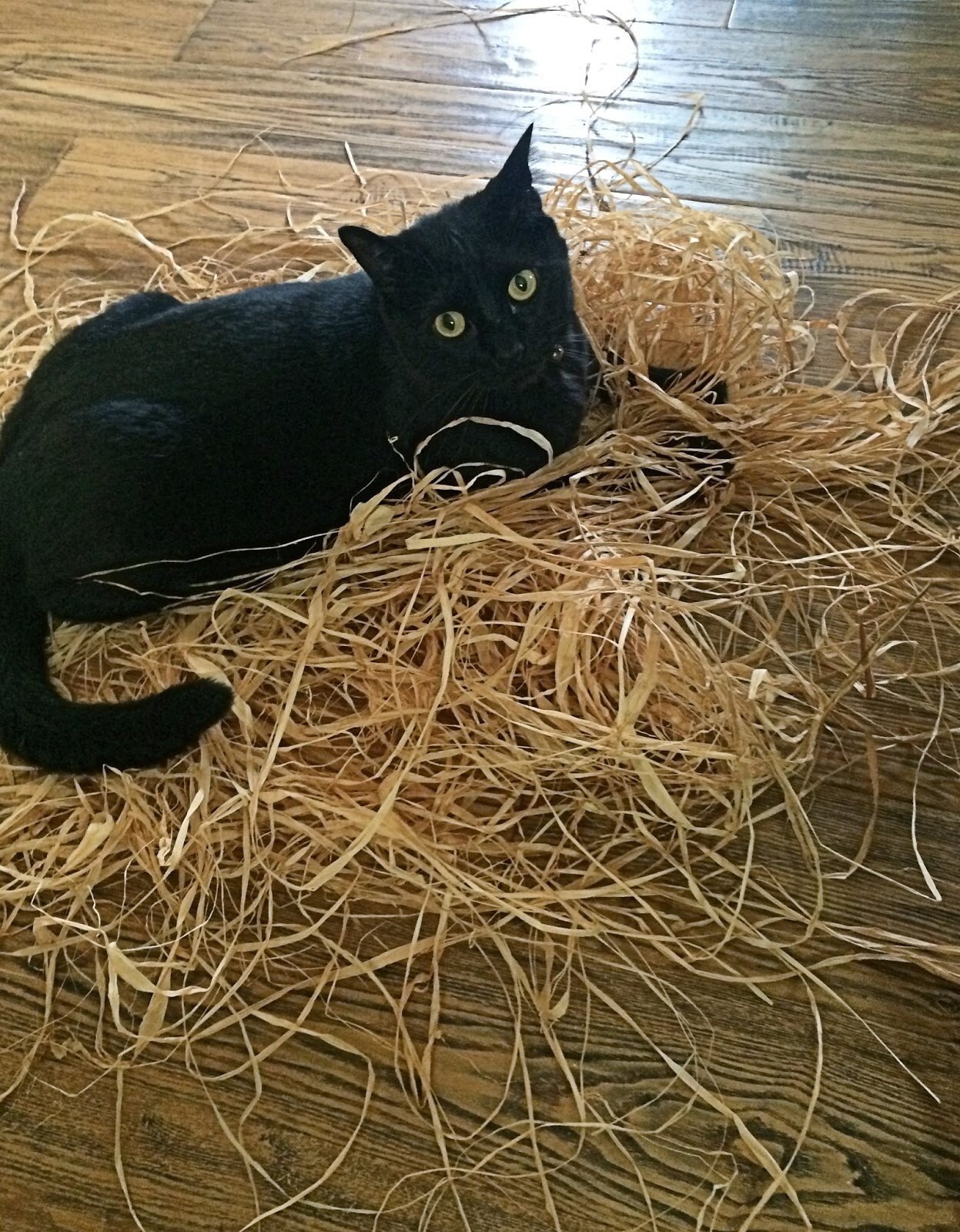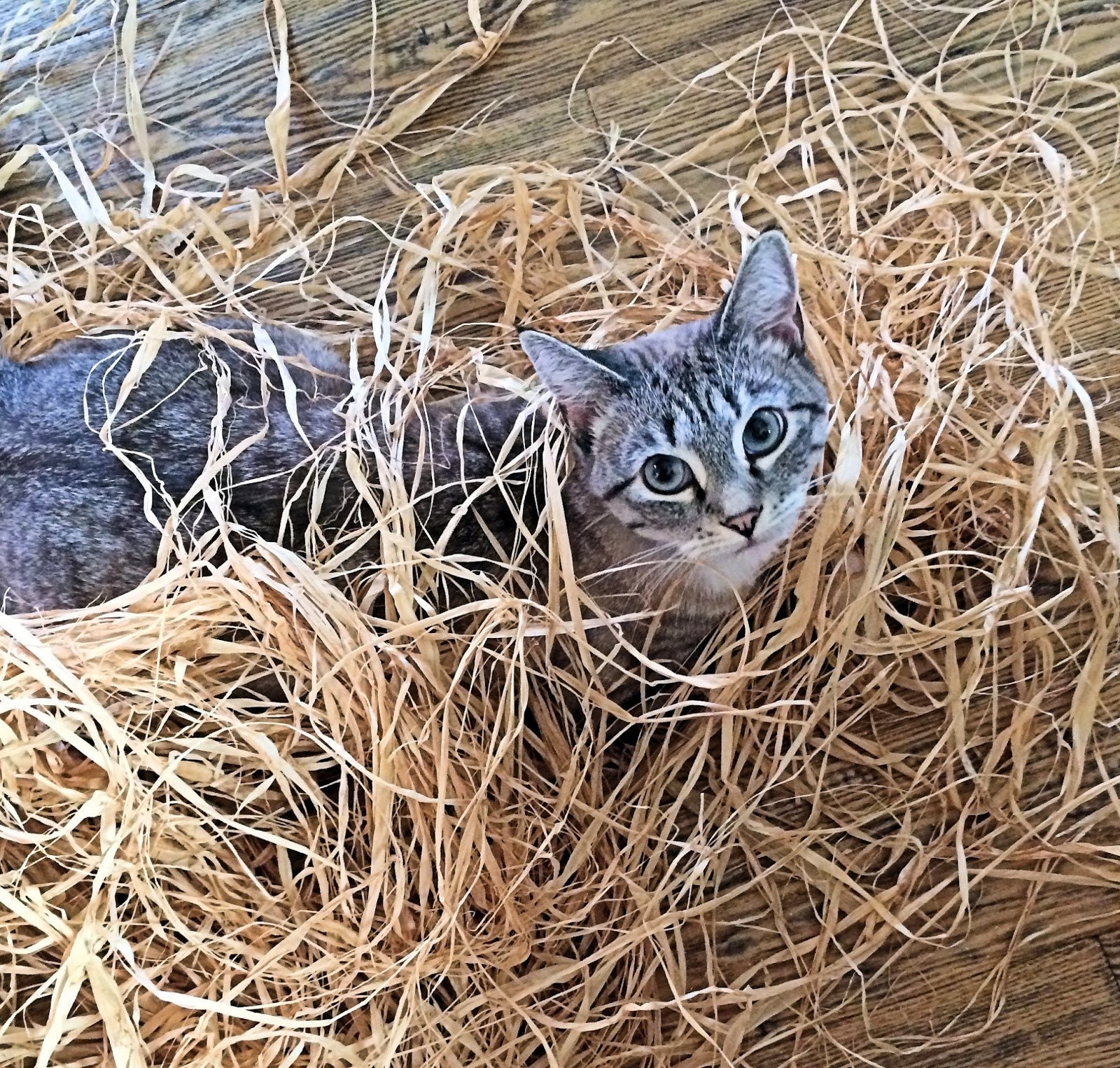 After you are finished stuffing whatever around your arrangement, stand back and look at the awesome that you have made. Welcome Autumn. Have fun with what you made, put more decor around it. Light some fall candles or incense. This will look nice for Mabon.